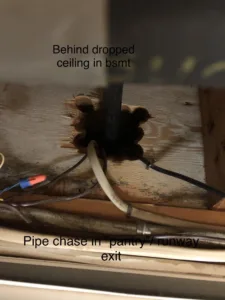 With all the New Year's resolutions floating around, how about setting a goal to get your home inspected for conducive pest conditions. A pest professional can inspect your home and surrounding property to identify areas that could harbor insects and rodents, and they can give you some suggestions on how to remedy those issues. FYI: you can pre-treat for mosquitoes right now.
Have you encountered those fall and winter pest like Asian ladybeetles and boxelder bugs? Making sure your doors, windows, and screens are tight-fitting and in good repair is a great start to keeping them out of your home. Remember: mice can fit through an opening the size of a dime. Sealing the frames on windows and doors will also save on those utility costs, as this helps keep the draftiness to a minimum. During a general pest home inspection, you can also get information on whether or not you home is susceptible to termites and termite damage.
It's a good idea to check with your homeowner's insurance to see what, if any, pest damage is covered. Most losses related to pests are excluded from policies. You had an inspection when you purchased your home, but things break and deteriorate. Give yourself some peace of mind and schedule a spring check up on your home for all the major functions: plumbing, electrical, structural, and pest control.