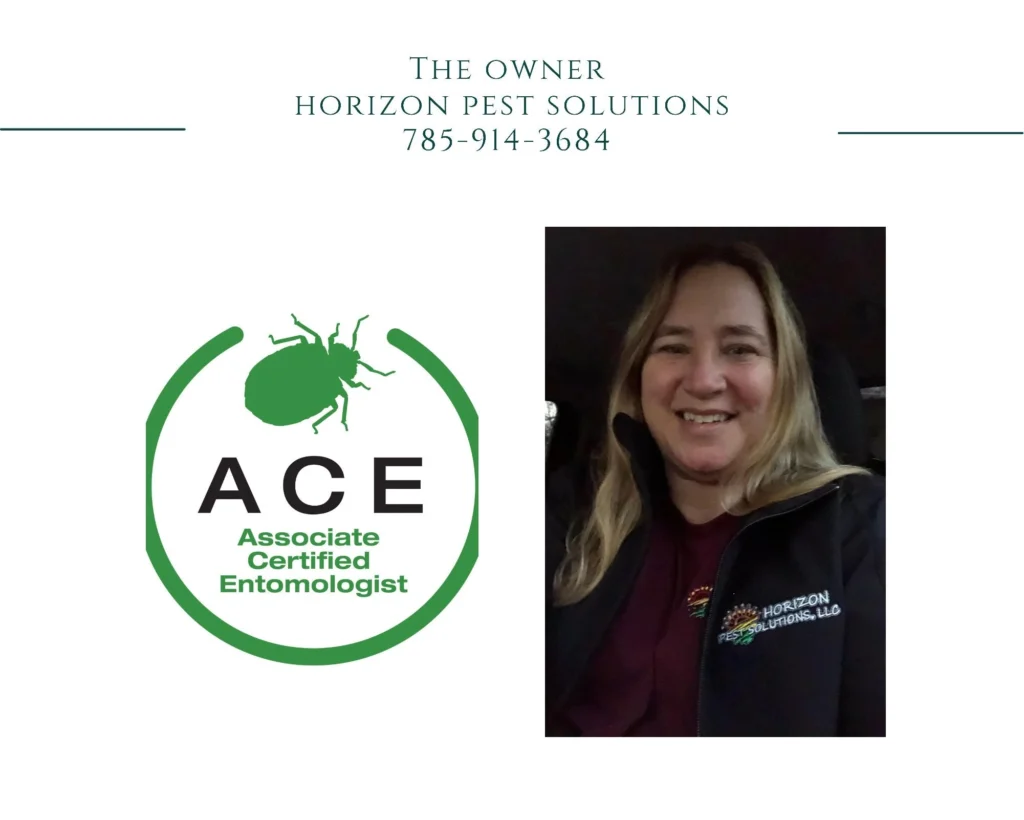 Horizon Pest Solutions is licensed in Oklahoma, Kansas, Missouri, and Nebraska.
Melisa Arnold has been a Certified Pest Control Applicator since 2008 when she passed the Oklahoma Certification exams. In the years that followed, Melisa has added Kansas, Missouri, and Nebraska Certified Applicator credentials. In 2018, Melisa achieved the credential to become an Associate Certified Entomologist and a KPCA Master Technician. Melisa actively seeks training opportunities for herself and for customers.
             Melisa has worked for national companies as a technician and a manager and has gained multiple levels of training on treatment processes, safety, inventory, compliance reporting, and the importance of proper licensing.
Melisa has extensive experience working with, and servicing, food plants and other commercial properties as a pest control professional. In June 2020, the idea of treating customers like family, and not a corporate account number, lead to opening Horizon Pest Solutions, LLC thus allowing residential and commercial customers to have a voice in their pest control programs.