PEST CONTROL SERVICES FOR THESE ...
AND MORE
Horizon Pest Solutions, LLC
Ants, Cockroaches, Beetles, Mice, Pantry Pests, Termites,  Flies, Mosquitoes, Bed Bugs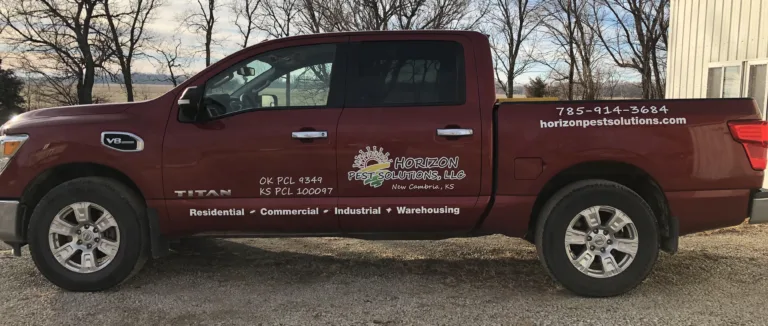 Horizon Pest Solutions, LLC is a fully licensed and insured pest control business, offering problem solving for the customer's toughest pests. Service areas include Kansas, Southern Nebraska, & Northern Oklahoma.
         Using the premise of Customer Focused, Quality Service: All The Time, Every Time, Horizon Pest Solutions can assure effective pest management for customers, neighbors, friends, and family.
            Horizon Pest Solutions offers services to keep residential & commercial properties free from, controlled from, & mitigated from insect, rodent, and wildlife pests. The ease of scheduling, energetic customer service, on time appointments, and fully certified personnel are what keeps Horizon Pest Solutions growing. Customer education is in the service plan as part of the initiative toward safety of treatment.
            Horizon Pest Solutions views pest control as "preventative maintenance" for your home and wants to be your trusted source for pest management needs. The desire to build a partnership with customers is a high priority, and customer should feel comfortable with choosing a pest control provider. As your locally owned independent pest professional, gaining and keeping the trust of customers is important. You will always be treated like a customer, not an account number.
            Member affiliations include the Kansas Pest Control Association (KPCA), the National Pest Management Association (NPMA), Oklahoma Pest Management Association(OPMA), & Entomological Society of America(ESA)